On January 27th, IEG Company representatives in HCM city in collaboration with the Students' Association introduced the Learning Portal for students in Ho Chi Minh City.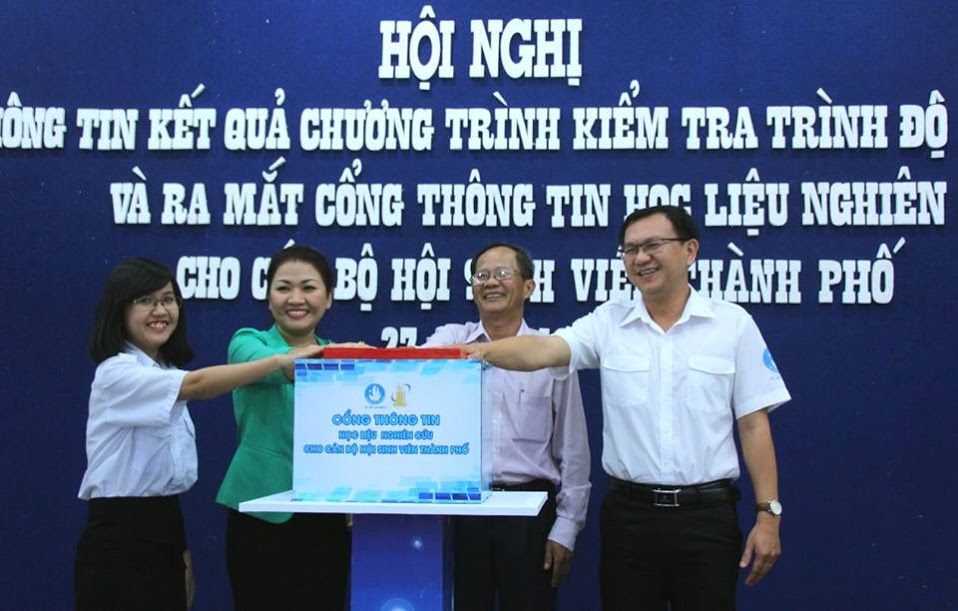 The Portal (http://search.proquest.com) has more than 60,000 English books and materials from various sources around the world. Free supports are given upon activating the accounts, so that students can easily search for information in the learning process.
iGroup also supports e-books, English research papers, consultative services, and organizational resources for the English clubs in three universities: Pham Ngoc Thach University of Medicine, Ho Chi Minh City University of Technology and Education, Ho Chi Minh City University of Science (Vietnam National University, Ho Chi Minh City) and two colleges: Thu Duc College of Technology, The National College of Education Ho Chi Minh City.
Over 500 officers of the Ho Chi Minh Student's Union have participated in the English TOEIC test. Three students: Tran Trung Hieu (Ho Chi Minh city University of Technology), Van Huu Phuoc (University of Economics and Law) and Do Ngoc Bao Tran (College of Foreign Economy and Relations) achieved the highest result of 940/990.
On this occasion, iGroup has also awarded 100% English course scholarships for the 50 students who obtained the highest scores, 50% for the next 50 students and 30% for the rest of the students who joined us for the English test.